East Coast Aero Club has the largest variety of SR22's available in New England.  We have models from G2-G5 available for rental and training.
The Cirrus SR22 is a four-place, low wing, single-engine monoplane with fixed landing gear. The aircraft is constructed of primarily composite materials.
This airplane is certificated in the normal category. In the normal category all aerobatic maneuvers are prohibited. The aircraft is approved for day and night VFR/IFR when equipped in accordance with F.A.R. 91 or F.A.R. 135.
The engine is a Continental Model IO-550-N and is rated at 310 hp at 2700 RPM. It is a six cylinder direct drive, normally aspirated, air-cooled, horizontally opposed, fuel injected engine.
A 81-gallon usable wet-wing fuel storage system provides fuel for engine operation. The system consists of vented integral fuel tanks and a fuel collector/sump in each wing, a three-position selector valve, an electric boost pump, and an engine-driven fuel pump. Fuel is gravity fed from each tank to the associated collector sumps where the engine-driven fuel pump draws fuel through a filter and selector valve to pressure feed the engine fuel injection system. The electric boost pump is provided for engine priming and vapor suppression.
The airplane is equipped with a two-alternator, two-battery, 28-volt direct current electrical system designed to reduce the risk of electrical system faults. Alternator 1 is a gear-driven, internally rectified, 60-amp alternator mounted on the right front of the engine and is regulated to 28 volts. Alternator 2 is a gear-driven, internally rectified, 20-amp alternator mounted on the accessory drive at the rear of the engine and is regulated to 28.75 volts. The output from Alternator 1 is connected to the Main Distribution Bus. The output from Alternator 2 is connected to the Essential Distribution Bus. Both alternators are self-exciting (not self-starting), and require battery voltage for field excitation in order to start up.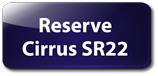 Specifications
Engine:
Model
Continental IO-550-N
No. Cylinders
6
Displacement
552 cu. in.
HP
310
Carbureted Or Fuel Injected
Fuel Injected
Fixed Pitch/ Constant Speed Propeller
Constant Speed/ 3 blades
Fuel:
Fuel Capacity
84 gallons
Min. Octane Fuel
100
Avg. Fuel Burn at 75% power in standard conditions per hour
17.8 gallons
Weights and Capacities:
Takeoff/Landing Weight Normal Category
3400 lbs.
Takeoff/Landing Weight Utility Category
N/A
Standard Empty Weight
2250 lbs.
Max. Useful Load Normal Category
1150 lbs.
Max. Useful Load Utility Category
N/A
Baggage Capacity
130 lbs.
Oil Capacity
8 quarts
Performance
Do Not Exceed Speed
204 KCAS
Max. Structural Cruising Speed
180 KCAS
Stall Speed Clean
70 KIAS
Stall Speed Landing Configuration
59 KIAS
Climb Best Rate
1304 FPM
Wing Loading
23.5 lbs./sq. ft.
Power Loading
11.0 lbs./hp
Service Ceiling
17,500 ft.