The American Champion Super Decathlon is East Coast Aero Club's Aerobatic and Tailwheel trainer.
The airplane is a two-place, high wing, single engine airplane equipped with conventional landing gear, and a metal frame with fabric coverings.
The Super Decathlon is fully capable of aerobatic flight. The airplane is rated for loading between +6g and -5g. See the airplane's P.O.H. for all approved maneuvers. The airplane is approved for day and night VFR operations when equipped in accordance with F.A.R. 91 or F.A.R 135.
The aircraft is powered by a Lycoming AEIO-360-H1A engine and is rated at 180 horsepower (130kW) with a 3 blade constant speed MT Prop. It is a four-cylinder, normally aspirated, direct drive, air cooled, horizontally opposed, fuel injected engine.
Fuel is stored in two 20-gallon fuel tanks totaling 39 gallons of usable fuel. The fuel system incorporates a 1.5 gallon header tank beneath the instrument panel, with a Christen Industries inverted oil system.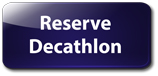 Specifications
Engine:
Model
Lyc. AEIO-360-H1A
No. Cylinders
4
Displacement
HP
180
Carbureted Or Fuel Injected
Fuel Injected
Fixed Pitch/ Constant Speed Propeller
Fixed Pitch
Fuel:
Fuel Capacity
39 gallons
Min. Octane Fuel
100
Avg. Fuel Burn at 75% power in standard conditions per hour
9.5 gallons
Weights and Capacities:
Takeoff/Landing Weight Normal Category
1950 lbs.
Takeoff/Landing Weight Utility Category
1850 lbs
Standard Empty Weight
1340 lbs.
Max. Useful Load Normal Category
610 lbs.
Max. Useful Load Aerobatic
460 lbs.
Baggage Capacity
Oil Capacity
10 quarts
Performance
Do Not Exceed Speed
200 MPH
Max. Structural Cruising Speed
160 MPH
Stall Speed Clean
53 MPH
Stall Speed Landing Configuration
56 KIAS
Climb Best Rate
1280 FPM
Wing Loading
10.64lb./sq. ft.
Power Loading
10.0 lbs./hp
Service Ceiling
15,800 ft.
Max Inverted Flight Time
2 min.