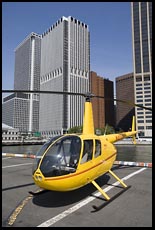 Interested in earning the aviation merit badge? Any one of our helicopter tours can fulfill the flight requirement! We also offer aeronautical charts for purchase at our front desk which can be used in completing the navigation requirements. Additionally the tour counts as an airport visit, helping you complete yet another requirement. Don't miss this chance to fly in a helicopter and complete work toward one of the most fun and interesting merit badges around!
Fly with Us
Options range from a ride around Concord/Walden Pond to a loop around downtown Boston and the shoreline. Head on over to our tours page for more information on our offerings and how to schedule. Prices start at just $99/person (two person minimum).
Fun for the Whole Troop
Interested in sharing this fun and educational activity with your whole troop? Have your leadership contact us at tours@eastcoastaeroclub.com for more information.