Benefits of flying out of ECAC Bedford, MA
Tower controlled – Enables students to develop a level of comfort with operating in a controlled environment as well as radio communications.
Located under Boston Class B airspace – Students gain familiarity with operating in congested airspace and operations with approach and departure air traffic control.
Light jet traffic – Gives students practical experience with operating around larger aircraft.
Close proximity to many airports – Flights to Nantucket, the White Mountains, Western Massachusetts and the Hudson River Corridor not only make for exciting training opportunities, but also for fun day trips once you obtain your license.
Surrounded by diverse terrain – Mountains, ocean, lakes, densely populated cities and sparsely populated farm land – understanding the many considerations for operating an aircraft over such diverse environments is essential for any pilot.
Two Large runways – Learning to land is difficult enough as it is; why complicate things by trying to learn on a runway the size of your driveway? With two large runways, there are more options available with winds from any direction.  We are in close proximity to many airports with smaller runways that we utilize for short field and soft field practice.
Diverse airport environment – Hanscom Field, as a reliever airport for Boston Logan General Aviation traffic, has everything from large intercontinental business jets down to the smallest General Aviation aircraft operating each day.  East Coast Aero Club's convenient main terminal location gives students prime access to the ECAC ramp right in front of the terminal.  With the sheer number of pilots and aviation enthusiasts around, there are plenty of potential mentors who may guide you throughout your training or to just talk about flying! For those seeking careers in aviation, this is an excellent place to make interpersonal connections, which are essential for getting hired in this tight-knit industry.
Airport Snapshot
FAA Identifier: BED

Latitude / Longitude: N42º46.99' W71º28.90'

Field Elevation: 133'

Variation: 16W

Time Zone: UTC -4 (daylight savings), UTC -5 (standard time)

Control Tower: Yes (operates 24 hrs a day)
Communications
Tower / CTAF 118.5

Ground 121.7

Clearance Delivery 121.85

ATIS / ASOS 124.6

Boston Approach / Departure 124.4
Runway (11 / 29)
Dimensions: 7,001' x 150'

Surface: Asphalt/grooved, good condition

Runway edge lights: High intensity
Runway (5 / 23)
Dimensions: 5,106' x 150'

Surface: Asphalt/grooved, good condition

Runway edge lights: Medium intensity
Airport Security Requirement (SIDA Badge Program)
Massport and the Transportation Security Administration have developed an ID Security Badge program for L. G. Hanscom Field. All students and renter pilots must be able to obtain a Massport-issued SIDA badge for access to the airfield. New students and those who don't have a badge will have to be escorted by a flight instructor or other badged company employee until one is obtained. An application is required along with a fee of $81.00 payable to Massport. The application can be picked up in our office or the Massport badge office in the Civil Air Terminal, or downloaded here.
Fingerprinting is done at the State Police office on the first floor of the Civil Air Terminal Wednesdays from 10:00 AM – 1:00 PM and Thursdays 10:00 AM – 1:00 PM.  Alternatively, there are fingerprinting hours on alternating Wednesday evenings, 5:00 PM to 8:00 PM. Please contact the badge office for a list of Wednesday evening dates. Applicants must present two forms of valid identification to the State Police officer. Please wait at least one week after submitting the application before going to get fingerprinted.
After fingerprinting, you must attend SIDA training before the badge can be issued. Interactive training sessions are conducted in Massport Office, Room 306 of the Civil Air Terminal, Wednesdays and Thursdays from 9 AM to 4 PM. Please call the Airport Badging office at 781-869-8020 to schedule SIDA training at least one week after fingerprinting.  A reservation for training is required. Your background check must be approved by the State Police prior to training.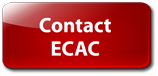 View
East Coast Aero Club - Bedford, MA (BED)
in a larger map