Benefits of flying out of ECAC Norwood, MA
Tower controlled – Enables students to develop a level of comfort with operating in a controlled environment as well as radio communications.
Located under Boston Class B airspace – Students gain familiarity with operating in congested airspace and operations with approach and departure air traffic control.
Close proximity to many airports – Flights to Nantucket, the White Mountains, Western Massachusetts and the Hudson River Corridor not only make for exciting training opportunities, but also for fun day trips once you obtain your license.
Surrounded by diverse terrain – Mountains, ocean, lakes, densely populated cities and sparsely populated farm land – understanding the many considerations for operating an aircraft over such diverse environments is essential for any pilot.
Two Large runways – With two large runways, there are more options available with winds from any direction. We are in close proximity to many airports with smaller runways that we utilize for short field and soft field practice.
Airport Snapshot
FAA Identifier: OWD

Latitude / Longitude: N42º11.43' W71º10.38'

Field Elevation: 49'

Variation: 15º W

Time Zone: UTC -4 (daylight savings), UTC -5 (standard time)

Control Tower: Yes
Communications
Runway (10 / 28)
Runway (17 / 35)
Dimensions: 4,008' x 100'

Surface: Asphalt, good condition

Runway edge lights: Medium intensity
For most current information, always refer to the AFD for the airport.
Airport Security Requirement (Badge Program)
Please contact ECAC in Norwood for the details of the badge process for Norwood Memorial Airport.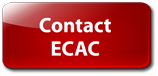 View
East Coast Aero Club - Norwood, MA (OWD)
in a larger map