Special Tours
Boston City Tour
Take a tour of one of America's most culturally rich cities from the comfort of a private helicopter. Boston is a magnificent city filled with history and diverse architecture. With so much to see, it can be impractical to try and tour the city from the ground. Instead of sitting in city traffic, let one of our professional pilots whisk you along the Boston rooftops and provide you with the most unique vantage point of Boston. This is truly the only way to tour the city!
While the Boston City Tour is conducted primarily by helicopters, it is possible to fly the route in a fixed wing aircraft as well. We offer training programs for pilots interested in learning how to safely and successfully navigate this route.
Hudson River Corridor (New York City Tour)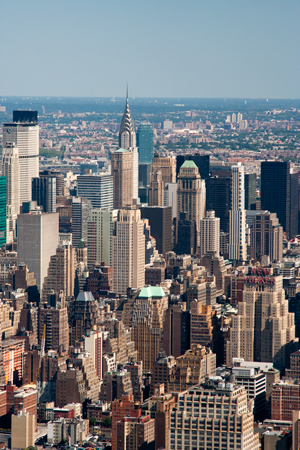 Ever wonder what it is like to see the Big Apple from the air? Many people are unaware that there is a VFR corridor that enables pilots to fly level with the New York skyline along the Hudson River. Get ready to wow your passengers with a one of a kind flight that they'll never forget! This program will teach you the techniques and procedures required to safely navigate the Hudson River VFR corridor!
Photo Flights
Are you a photography enthusiast? Have you ever wanted to photograph your property from the air or capture some of the dramatic scenery that New England has to offer? Regardless of what you'd like to take pictures of, we can create a photo flight package to meet your needs.
Fall Foliage Flights
New England is absolutely beautiful in the fall. Instead of trying to admire the beautifully colored leaves while you are driving down the highway, why don't you experience it from the air? We will give you a bird's eye view of what may very well be New England's finest season.
Special Pilot & Non-Pilot Programs
Emergency Refresher Course
Emergency procedures … we learn them in our pilot training, but most of us haven't had to use them. In addition, most of us don't take enough time to practice them. Do you have your emergency procedures memorized well enough that if taken by surprise, you could react immediately without having to dig out a checklist? This course is designed to help you be the safest, most confident pilot possible.
Non-Pilot Cockpit Familiarization Course
This program is designed for passengers who are not interested in pursuing a pilot's license, but would like to know more about what is going on in the cockpit while they are flying. Passengers who undergo such training can actually be an asset to the pilot, as they can assist with some of the cockpit tasks, which can reduce the pilot's workload.